02-01-2020
McConnells Woollen Mills 2020
Photographer: Sean Jackson
Stylist: Kieran Kilgallon
Makeup: Sarah Jane Lanagan
Models: Elen & Max @NotAnother




Brown Thomas
02-09-19
Brown Thomas Magazine

Sustainable Fashion
at Brown Thomas

Photographer Sean Jackson
Stylist Darren Feeney
Make Up Aidan Corcoran

Sorcha O'Raghallaigh
21-08-19

Photographer Seán Jackson
Models Julia and Marek
@NotAnother
Make up Aisling Quinn

Containment Install at BX
05-06-19




Containment looks at the external environment as a filtered reflection of the unrecognised inner state. 'One Soul Is The Model Of All'

Shown in BX gallery as part of Post Truth, Belfast Photo Festival, May 2019






Renan
29-05-19





Editorial inspired by traditional Peruvian menswear, from the mountains to the jungle. "The softest thing in the universe overcomes the hardest thing in the universe" Shipibo proverb






Excited to be showing at Belfast Exposed from May 28th as part of Belfast Photo Festival.






Dylan for BT Mens
15-05-19





Editorial, photographed by Sean Jackson, Styling by Darren Feeney, Grooming by Amy@MAC, Haircut by David Cashman, Model Dylan Moran @ Not Another.









The Met
15-05-19
Re-branding work with CI Studio for The Metropolitan College in Dublin. Full project going live in June. Photograper Sean Jackson, Styling by Kieran Kilgallon and grooming by Aisling Ayre.








Brown Thomas SS19
15-05-19
Advertorial shoot by Sean, Styled by Darren Feeney, Hair by David Cashman, Makeup by Aidan Corcoran, Model Tabea@Not Another







FreeSexual
15-05-19
Observation on foliage and security in downtown Lima.







Fisherman Out Of Ireland. Commercial
09-01-19
Fisherman 2019 shot by Sean in West Cork in December. Models Caoimhin @ Morgan Dublin and Alice @ Monster Management Milan. Makeup by Alana Guy. Collaborators Piquant Media and George Voronov.








Sarah @ morgantheagency
20-12-18







Abdullah for The Irish Times
19-10-18
Menswear at Arnotts AW18/19

Styled by Jan Brierton
Model Abdullah @ DISTINCT
Editor Deirdre McQuillan






Irish Designers
08-10-18
Irish Independent Nov 2011

Featuring Tissue, Fisherman Out Of Ireland, Magee, Triona, Electronic Sheep, Susanah Grogan, Aideen Bodkin, Niamh O'Neill.

Styled by Jan Brierton, Make up Lesley Keane, Hair Stephen Kelly.






Resevoir Gods
19-08-18







Bodh Gaya
Kaftan Dreams
Life Magazine
30-07-18
Stylist: Jan Brierton, Hair: David Cashman, Make up: Ivey Sullivan, Model: Carrie Anne @ Morgan The Agency. Shot at Burtown House.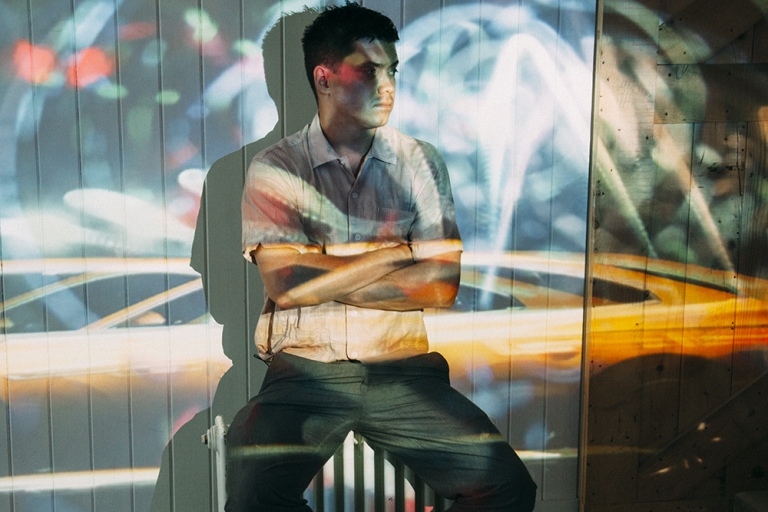 TJ O'Grady Peyton
30-07-18



Recent portrait shoot of TJ for his new representation Ridley Scott

photographer Sean Jackson

videographer Albert Hooi
Brown Thomas Create
30-07-18
Styled by Darren Feeney, Hair by David Cashman, Make up Aidan Corcoran, Model Liann Smal @ Distinct








Skin + Bones
22-03-18
Fashion meets architecture editorial for the Irish Times Weekend Magazine. Stylist Ciana March,
Make up artist Orla Shore
Models Laoise Q @ Morgan + Roma + Luke @ Not Another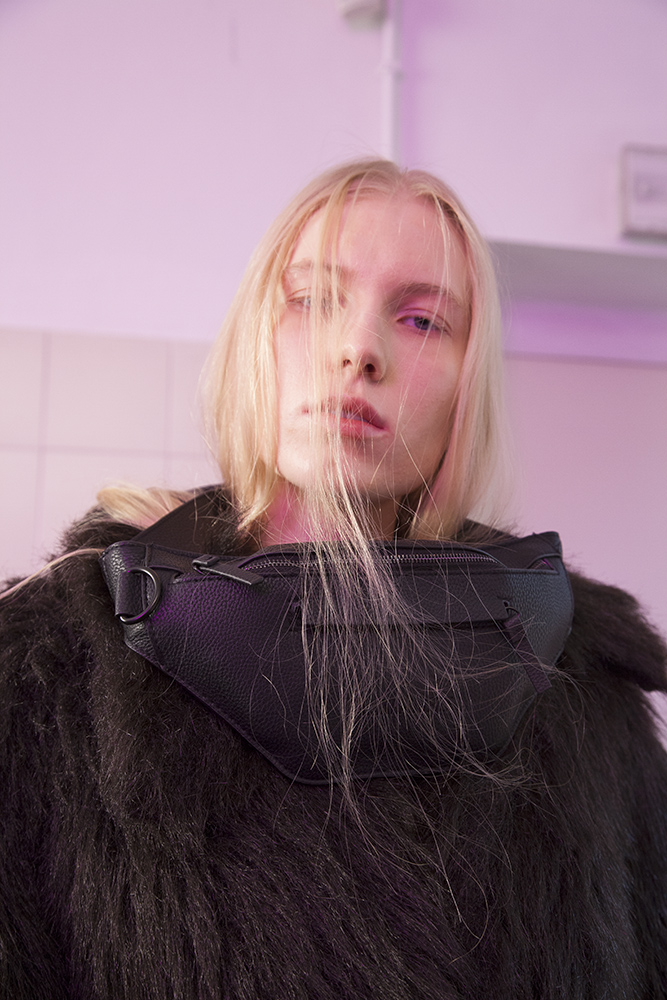 I.E.D. Moda 19-01-18
Model Dorota @Boom
Photographer Sean Jackso












18-01-18
Recent design shoot for Associate.ie











Franc 21-11-17
Styled by Ciana March for Franc
Models Briony @ Disctinct & MJ @ Not Another
Photograph by Sean Jackson












Vaterland 18-10-17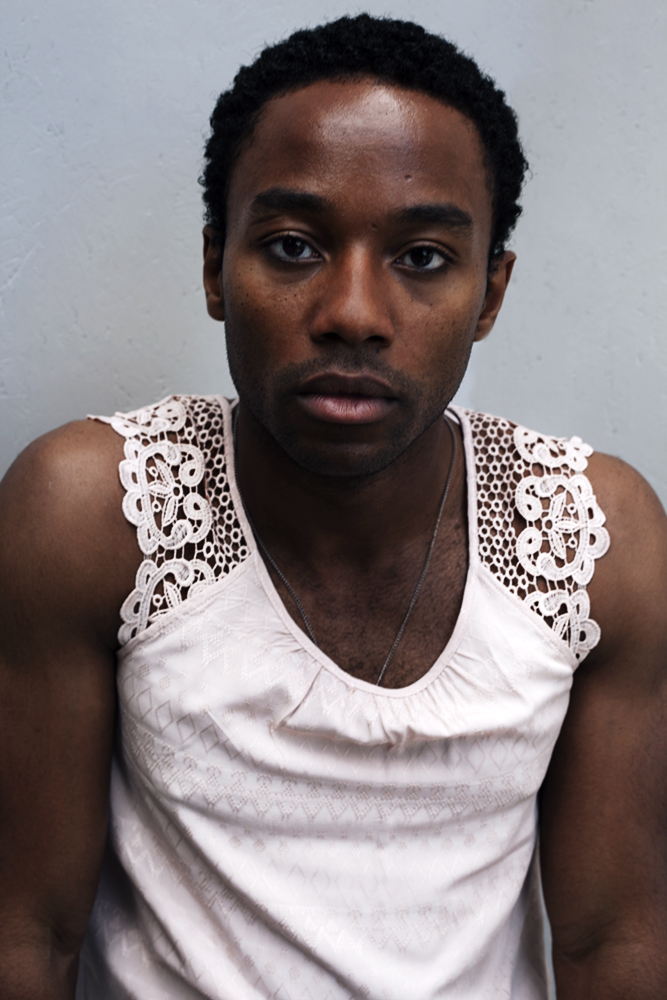 17-10-17
Fela Lufadeju by Sean Jackson
for project, Mother of Pearl








Easkey Britton 17-07-17
World Champion Surfer for Soar.ie












Robbie Blake for Live Collission 03-06-17















Elverys Intersport Campaign 02-06-17
Models: Lukman, James L, Qichen, Filip @Not Another
Styled: Ruth Higginbotham
Photographer: Seán Jackson












F.Clips 02-06-17
IED MODA
Stylist Aneta Jovetic
Model Ayrton at Boom
Photographer Sean Jackson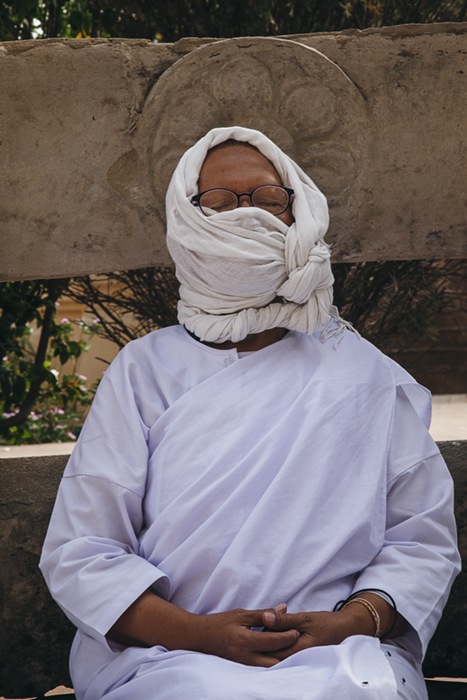 The Tree of Enlightenment 02-06-17
Nastika
Photograph Sean Jackson












Two Years Tomorrow 21-05-17
Marriage Equality Campaign from 2015
Portrait by Sean Jackson. Styling by Colm Corrigan. Grooming by David Cashman. Models Barry Jeffers and James McLaughlin. Mural by Joe Caslin. Streetscape courtesy of I-D Vice.














IED 03-04-17
Loved shooting these last week with some up and coming stylists at IED Moda













Husbands of Sonagiri 02-04-17














The Mother 02-04-17
Collaboration from last year with Sean Jackson, Finn Richards and model and new mother, L'or Mayo.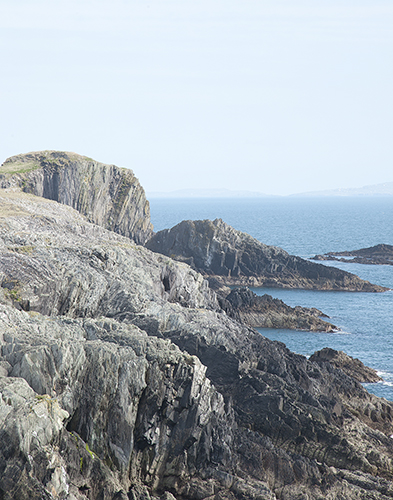 NTN Watches 13-12-16
Styled by Aisling Farinella. Grooming by Jen Quinn.
Models@NotAnother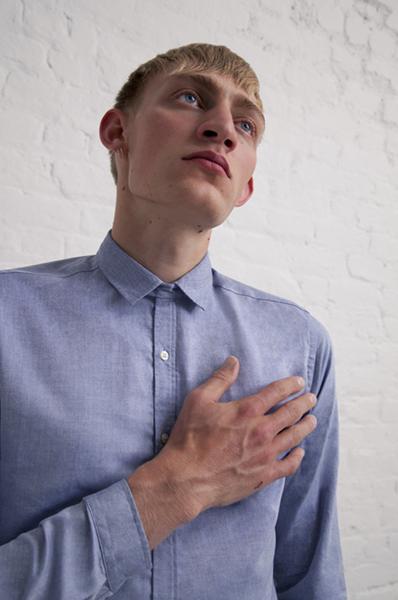 Indigo&Cloth AW16 Thread Magazine 15-09-16
Ads for Indigo and Cloth AW16 for Thread Magazine styled by Andy Collins, Model Dylan Moran @notanotheragency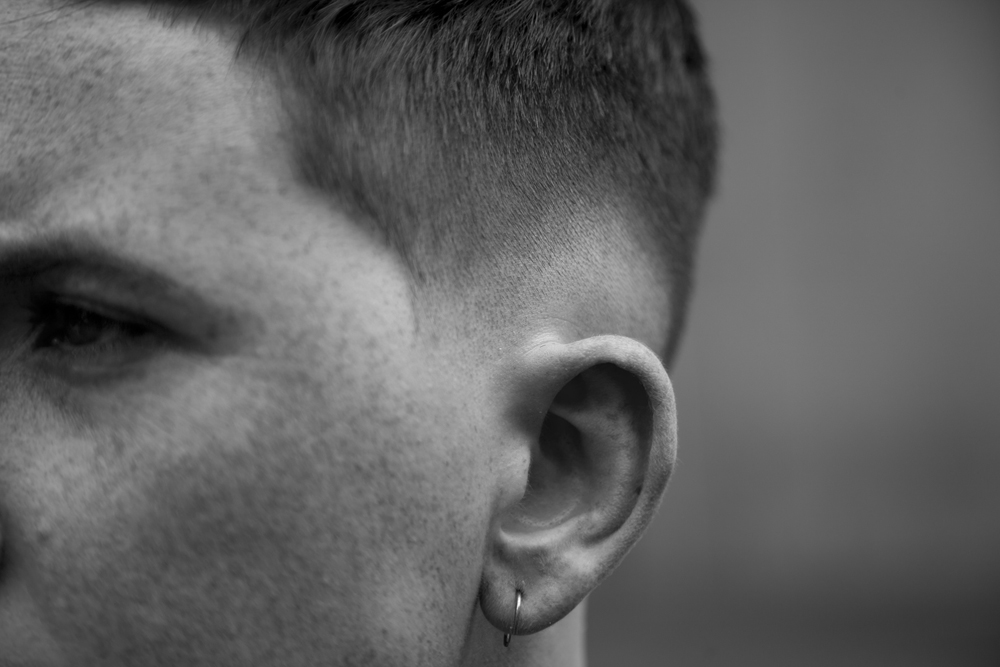 Sam's Barbers / Slater Design 19-08-16
Shooting with traditional Dublin barbers Sam's and Slater Design.















01-08-16 Rabobank

We worked with Rabobank staff to reinvent their online presence. Approaching the shoot like a fashion shoot we worked with them over few days to create an interesting, vibrant and engaging series of portraits that humanise their people to their clients and established a workforce mood. Photographer: Sean Jackson. Stylist: Ruth Anna Coss. Agency: Boys and Girls. Art Airector: Louise Naughton. Grooming: Jen Quinn












Beartrá. by the waves, by the tides 22-07-16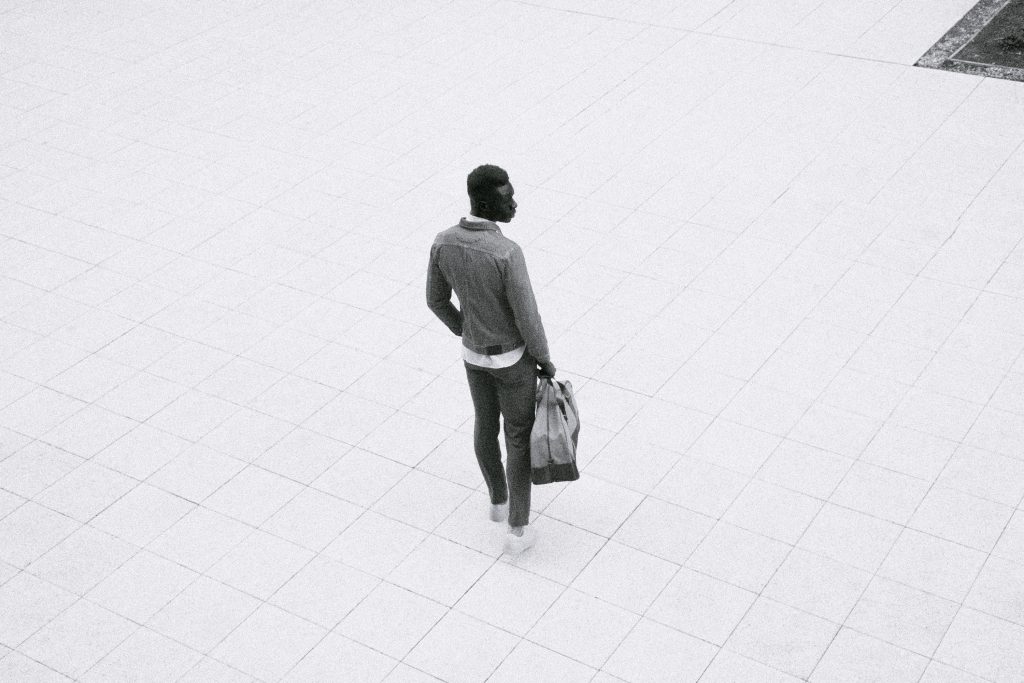 issue01 / Indigo & Cloth21-07-16
Recent project with George Beattie and Indigo & Cloth for Issue One Mag
GMGB / Pixel Design 10-05-16
Pixel Design and Gleeson McGrath Baldwin wanted to create a series of portraits to be the main focus of their new website. They wanted something relaxed which is brave for a top tier law firm so it made it very interesting. We captured their people as warm, modern and dynamic while still being able to glide through a more traditional environment. The shoot was approached like a fashion shoot in order to add vibrancy and cohesion. Photographer Sean Jackson, Stylist Ruth Anna Coss, Grooming: Naomh Kirwan, Design: Karen@PixelDesign
natalie coleman s16 09-05-16
styled by aisling farinella
Rachel Quinn Sees 30-04-16
Shot this with stylist Kieran Kilgallon and model Rachel a while back. I love it
Camarones

November 16 2015
Luis

Bertra

October 14 2015


















Sé do Bheatha a Mhuire for Image Magazine
October 13 2015Sé do Bheatha a Mhuire styled by Aisling Farinella, Makeup Mary Ellen Darby, Hair Carla Rose McQuillan. Editor Kate O'Dowd.

Arnotts for Life Magazine

September 25 2015Arnotts AW15 Stylist Aisling Farinella, Hair David Cashman, Makeup Mary Ellen Darby, Model Kelly @ Morgan















Tissue AW 15

June 30 2015Styled by Kieran Kilgallon, Hair by David Cashman, Make up by Mary Ellen Derby, Model Ieva @ Distinct


















Focus Ireland Campaign

June 03 2015Shot from recently completed campaign for Focus Ireland working with their ex-homeless clients for their 30th anniversary shot throughout April 2015. Releasing late summer.

















International New York Times

June 02 2015
photograph of a photograph of a mural of my photograph….


















Marriage Equality Vote Yes Mural

April 30 2015Portrait by Sean Jackson, styled by Colm Corrigan and groomed by David Cashman. Models Barry Jeffers and James McLoughlin. Mural by Joe CaslinCity scape photograph

courtesy of I-d Vice

























Resonate at the Gallery of Photography
March 27 2015 Super to be part of this collective show of Ireland's fashion community at the Gallery of Photography http://www.galleryofphotography.ie/resonate/
Dundrum Town Centre Spring Summer 2015 Featured in Tatler
March 10 2015 Styled by Colm Corrigan

IRFU Players for Eden Park and the Irish Times

January 20 2015
















Jamie from Blood on the Streets for Live Collision

December 15 2014


















Image Magazine November 14

November 02 2014 Styled Ruth Anna Coss, Hair Zara Cox, Make-up Searon McGrattan

Aprile

November 02 2014 Aprile Dawn
















Barry Keoghan

October 14 2014
















Danielle Romeril for Thread Magazine

October 08 2014 Styled by Kieran Kilgallon. Cast: Pearl and Molly















Algar

September 29 2014 ALGAR










no bother
September 24 2014
Avoca AW14

July 08 2014Make-up by Leonard Daly, Hair by David Cashman, Model Laragh MCann @ Morgan the Agency
One Young World

April 22 2014 My photograph turned to mural by Joe Caslin for One Young World over the entrance to Trinity for the next few weeks!












Devon & Ronan

April 18 2014Devon & Ronan shot last Autumn. Styled by Ruth Coss. With Leonard Daly and David Cashman

Arnotts for the Irish Times SS14

April 17 2014Arnotts SS14 for last weeks Irish Times Magazine. Styled by Aisling Farinella and grooming by Jen Quinn.












Garden State for Image Magazine

April 02 2014Our shoot for Image Magazine Shoot for April Styled by Ruth Anna Coss, Hair by Zara Cox and Make-up by Zoe Clark. Check out the current ssue for more.









Image March

March 18 2014 From our Image Magazine March shoot styled by Ruth Coss, with Leonard Daly and Lydia O'Carroll








Arnotts Men SS14
March 16 2014Shot from our recent Arnotts Menswear Shoot styled by Aisling Farinella
Near Silver Strand
February 16 2014
Lennon Courtney / Vogue UK
February 16 2014 SS14 shoot I did for Lennon Courtney featured on Vogue.co.uk
Gant for Line Out Mag
January 14 2014 Styled by Colm Corrigan. Grooming by Jennifer Quinn
bash mag
January 13 2014 Bash mag. Styled by Ruth Coss
Second Nature at the RHA
November 01 2013Love this shot of Ronan from my new show at the RHA 1 – 14th November
Angela Scanlon's 'The Edit' for BT2
October 22 2013
Kilkenny Design Autumn Winter 13
October 21 2013Kilkenny's campaign for AW 13 beautifully styled by Alison Conneely, Make up by Leonard Daly, hair by Joe McGivern. Model Clara@AndreaRoche Shot at Ballyfin
BT2 Autumn Winter 13
October 09 2013Styled by Ruth Anna Coss. Hair by David Cashman. Make-up by Lesley Keane. Models Sarah Ann Macken @ Select and Paul Murphy at Morgan
Irish Designers AW13
October 02 2013 Li-ann from Distinct looking mischievous in Danielle Romeril from our recent Irish Designers AW 13 Styled by Grace Moore. David Cashman on hair and Sarah Lanagan on Make up.
Brown Thomas Lingerie AW 13
September 02 2013 Starring Jools Jackson as the dog. Photographs by me.
Brown Thomas / Sybil Connolly Collection
September 01 2013Sybil Connolly Collection for Brown Thomas. Styled by Darren Feeney. Published in the Irish Times.
Push Watches Campaign
August 27 2013 Slick pics from the recent Push Watches Campaign I shot with Aisling Farinella.See some more pics from the shoot here: http://www.alwayspush.com/
IMAGE MAGAZINE editorial August
August 14 2013 A New Balance
Styled by Ruth Coss
I AM THE COSMOS
June 19 2013 For THREAD magazine
Arnotts
Styled by Aisling Farinella
May 15 2013
Powerscourt Townhouse Campaign
May 01 2013Love this shot from our recent Powerscourt Campaign very beautifully styled by Aisling Farinella
Alison Conneely Look Book
March 27 2013
Kildare Village Menswear
March 19 2013 Shot from Sunday's menswear shoot in the Sunday Business Post Agenda mag. Styled by Aisling Farinella. Grooming By Naomh Kirwin. Model Paul @ Morgan
philip
Styled by SJ Ffrench
Makeup Sarah Lanagan
Lighting Finn Richards
March 15 2013
Angela Scanlon for Alex & Ani
February 26 2013 My fave shot from my recent portrait session with Angela Scanlon for Alex and Ani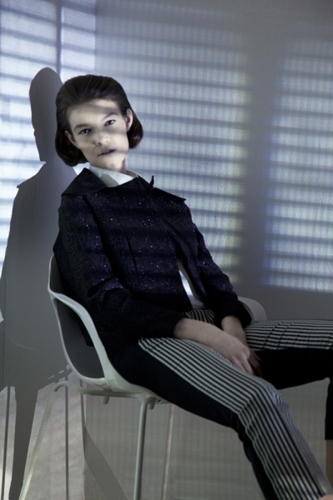 The Conformist for Image Magazine
January 30 2013 Styled by Aisling Farinella out today
Margaret Howell for The Irish Times
Styled by Shivvy Roche
Hair by David Cashman
January 28 2013 The Irish Times, January 26th 2013
Mythology Ongoing
January 24 2013New addition to Mythology taken on Valentia Island in December 2012
Rufus Coates and the Blackened Trees
January 23 2013 Loved shooting this with Rufus recently
Irish Times Ones to Watch 2013
January 08 2013 Thanks to Rosemary McCabeat the Irish Times for putting me on their ones to watch list for 2013.http://www.irishtimes.com/blogs/fash-mob/2012/12/26/roll-on-2013-the-names-to-watch/

https://www.youtube.com/watch?v=0VTNAcikadE&feature=youtu.be

Behind the Scenes Image Mag Christmas / Kitty Moss Shoot
December 14 2012
Fash Mob
December 14 2012http://www.irishtimes.com/blogs/fash-mob/2012/12/14/an-autumnwinter-shoot-for-bt2-shot-by-sean-jackson-and-featured-in-life-magazine/#more-8470
Hair and There in Dublin. Irish Times 03/11/12 – Sean Jackson
November 04 2012
http://www.irishtimes.com/newspaper/magazine/2012/1103/1224325918428.html
My Solo Show at the Gallery of Photography opens tonight.
Masters of Style - Gillette - Thread
Honor Fitzsimons for le cool
September 06 2012 http://www.lecool.com/dublin/en/current_issue
Buffalo for The Irish Times
July 02 2012 Styled by Colm Corrigan
Merle O'Grady for Urban Outfitters
July 02 2012 Styled by Kieran Kilgallon
Hana
Model Maria Boardman
Hair Joe McGivern
Make up Leonard Daly
Stylist Alison Conneely
July 02 2012
danielle
July 02 2012 styled by paula hughes
Image Mag styled by Paula Hughes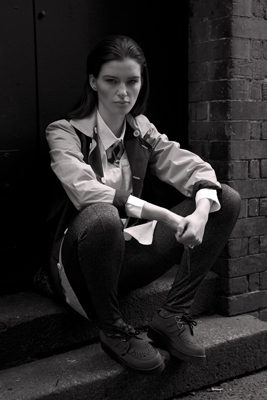 Redress / Better Fashion Week for Life Magazine
July 02 2012 Styled by Grace Moore
Patrick Casey Ediorial for Life Mag in June
July 02 2012 Styled by Paula Hughes
Portrane
July 02 2012 Styled by Shivvy Roche
Selina – Thread
Currently on display at Gallery of Photography
April 10 2012 Had the pleasure of working with the Thread team, Keith, Kieran, Jamie etc – on the stills for their film Sabrina – a few weeks back. Check out their beautiful little flick here.http://purple.fr/television/music/selina-by-keith-and-jamie
Le Cool
February 25 2012Lovely to have this shot of Natalia Kostrzewa on the cover of Le Cool this week.http://www.lecool.com/
ICAD and I am design by Associate
January 30 2012 I recently shot some more of Associate's beautiful Graphic Design.This time we were working with the very impressive Institute of Creative Advertising and Design book designed by Ciara Cantwell…aswell as the vibrant 'I am Design' Design Week brochures.
The Mediator
January 30 2012
The Sunday Times Style Magazine
December 06 2011December 4th 2011 (See full shoot 'Ackermann' in fashion section) Styled by Karl Patrick Smith, Make up by Danielle Murphy, Hair by Trudy Hayes, Photographs by me
Awaken Grey
Irish Times Magazine
Styled by Grace Moore
December 03 2011
Movember
October 31 2011Movember 2011 shot at Slane Castle for The Sunday Independent.
Nick Munier
October 08 2011Portrait from our session with Nick Munier this week.
ROCK IT!
October 08 2011 Musicians: Lisa Mc Laughlin, Pixie, Niamh from Ham Sandwich and girl group Talulah. Styled by Angela Scanlon and shot at the Grand Social.Full shoot in tomorrow's Sunday Independent
Commedia d'ell Arte Blog
October 08 2011Lead from CDA shoot a few months back. Styled by Moya Shields, shot by me. Love this one!

I owe you

September 19 2011 Recent collaboration with performance artists Terence Erraught and Darren Caffery













Veneer / Hues News

September 16 2011 Pic from this week's shoot for weeklyedit.ie











Home

September 15 2011 Croagh Patrick from Barr Tra, Westport, Co. Mayo. Home












Irish Times Sep 2011

September 02 2011 Here is a shot from tomorrow's Irish Times 1940's inspired fashion shoot. 'Speak Low'






Vadis Fling

September 02 2011 Teaser shot from yesterdays fashion shoot.This was a collaboration with the wonderfully wild wall artist Danilo Quo Vadis.









Associate

September 02 2011Sample from this weeks Associate portfolio shoot.Beautiful, evocative design by Ciara Cantwell.Big thanks to the other associate Kevin Horan for building me this cool new site.Have a look at some more of their handy work on www.associate.ie and the rest of the portfolio shots coming very soon.